A new survey by Deloitte has concluded that nearly 75% of retailers plan to accept cryptocurrency or stable coins within the next two years. With some big brand names like Gucci, Pizza Hut, and Lamborghini already in the crypto market, the move towards these currencies has already begun.
Although right now it's unusual to pay for a product in crypto, and most of the population has never used them, 83% of retailers expect the interest in cryptocurrencies to increase in the next year. Over half of the companies that Deloitte surveyed have put over $1 million into digital payments. According to these figures, it looks like crypto is the future of payments.

Meme coins have proven to be particularly popular in the crypto community. Based on famous internet memes, these coins already have a fanbase of people following them, building community support. Dogecoin (DOGE) is the most famous of these, with a passionate team of people rooting for the doge-themed coin. Using the same dog as Doge, HachiFi Token hopes to develop a similar fanbase. Designed for NFT creation, HachiFi is undoubtedly an exciting new coin with lots of potential.
Dogecoin and the Future of Crypto
The Deloitte survey found that over 50% of respondents plan to have third-party payment processors convert digital currency into fiat currency (pounds, euros, dollars). To clarify, the retailers won't be owning cryptocurrencies, they will accept crypto payments to then convert. As a result, companies remain optimistic about the benefits of accepting crypto payments. The volatility of crypto does not affect their company while they benefit from an increased customer base, a win-win situation.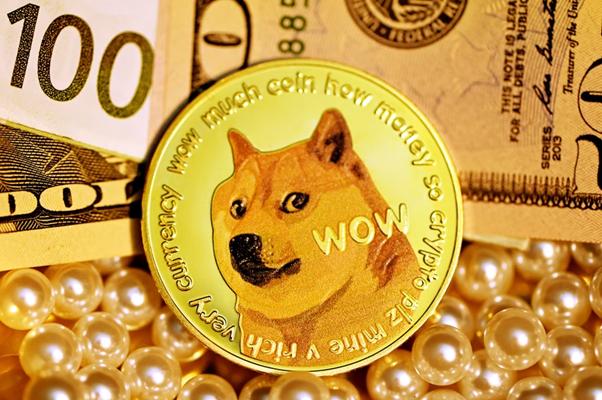 Currently ranked 10th in the world, Dogecoin is a hugely popular currency and one that will be accepted by almost, if not all, third-party payment processors. Dogecoin has recently seen a spike in value as it climbs out of the bear market, so this prediction for increased crypto adoption is very good news.
As cryptocurrency is unattached from the government, users enjoy the weirdness of crypto, especially Dogecoin. It was an accidental movement that started with a joke tweet and spiraled into a currency worth millions. With the meme dog Doge as their mascot, this community-driven coin is loved by its users as they can vote on its internal decisions and wider impact.
The Promising New HachiFi Token
Inspired by Dogecoin, this Shiba Inu-themed token brings the weird and wonderful energy of meme coins to NFT generation. With HachiFi, users can breed NFTs and hatch them from eggs. It has a loveable vintage-game style coin with a cute dog mascot, destined to charm fans of Dogecoin. It adds new elements with game features and an NFT focus while bringing the unique Dogecoin meme feel. The HachiFi platform is dedicated to rewarding and empowering creators whilst also providing equal financial opportunities.
As retailers and companies adopt cryptocurrencies into the mainstream, new coins like HachiFi have an increasingly promising future.
HachiFi (HACHI)
Presale: http://signpup.hachifi.com/
Website: http://hachifi.com/
Telegram: https://t.me/HachiFiOfficial
Twitter: https://twitter.com/HachiFiToken
Disclaimer: This is a paid release. The statements, views and opinions expressed in this column are solely those of the content provider and do not necessarily represent those of NewsBTC. NewsBTC does not guarantee the accuracy or timeliness of information available in such content. Do your research and invest at your own risk.