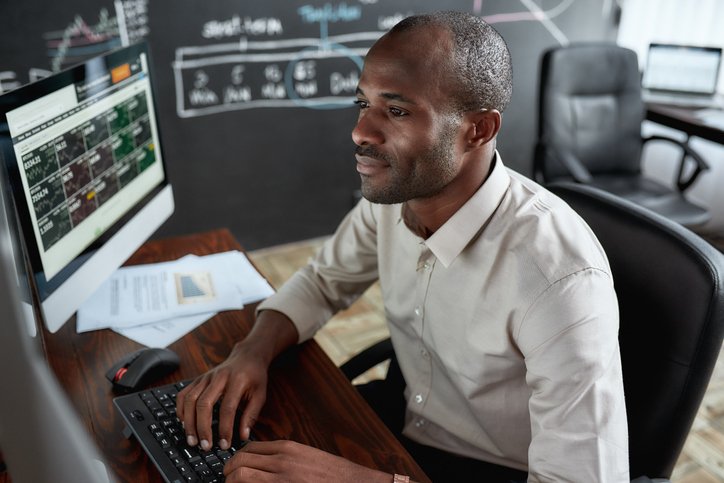 Everything you need to know about the biggest development in crypto this year.
---
Key points
Anticipation over the Ethereum merge has pushed its price up, erasing the summer's losses.
The Ethereum merge is a switch from proof of work to proof of stake, and it will make the network much more environmentally friendly.
Ethereum might not be able to sustain its recent gains in the short term, particularly if people are buying the rumor and planning to sell the news.
---
Ethereum (ETH) has gained over 25% in the past month, outperforming many other top cryptocurrencies. Anticipation over the long-awaited merge — in which the second largest crypto will switch to a proof-of-stake validation model — pushed its price back to levels we haven't seen since June. The merge is currently set for mid-September, but the date could slip again.
Read More: Best places to buy Ethereum
The Ethereum merge is one of the most important developments that will happen in crypto this year. Ethereum currently uses a proof-of-work model to validate transactions. The move to proof-of-stake should reduce its energy consumption by more than 99%. It's also a key step on Ethereum's longer journey toward improved scalability and sustainability. However, cryptocurrencies are volatile, and these types of speculative rallies often prove unsustainable.
Can Ethereum sustain its gains?
There's a pattern we often see in crypto called "Buy the rumor, sell the news." It happens when traders try to capitalize on speculation before a big event, and sell when (or just before) the rumor becomes reality. In this case, Ethereum's merge is more than a rumor — though it has been delayed so many times that investors could be forgiven for seeing it that way.
One worry for Ethereum investors is that the price will dip when the merge finally takes place. We saw this happen with Cardano's smart contract launch last year. Analysis from Glassnode, a crypto market intelligence firm, suggests a number of traders are already gearing up to sell ETH following the merge. And that's not the only thing that could stop Ethereum sustaining its gains. Here are three more:
1. The merge won't solve all of Ethereum's issues
Notably, the merge will not reduce gas fees. That won't happen until the next big upgrade, known as sharding, which is due in 2023 or 2024. High gas fees and network congestion are big obstacles for Ethereum, already causing it to lose market share to various cheaper, faster smart contract cryptos. Unfortunately, a lot of people think the merge will reduce gas fees, and they will likely be disappointed when reality hits.
Our top crypto play isn't a token – Here's why
We've found one company that's positioned itself perfectly as a long-term picks-and-shovels solution for the broader crypto market — Bitcoin, Dogecoin, and all the others. In fact, you've probably used this company's technology in the past few days, even if you've never had an account or even heard of the company before. That's how prevalent it's become.
Sign up today for Stock Advisor and get access to our exclusive report where you can get the full scoop on this company and its upside as a long-term investment. Learn more and get started today with a special new member discount.
Get started
2. The merge could still run into technical difficulties
One way to understand the merge is to imagine trying to fix a car engine while the car's still speeding down the freeway. It's an extremely complex undertaking, and there's a lot of money at stake. According to State of the dApps, there are almost 3,000 applications running on Ethereum. DeFi Llama puts the amount of money on the platform at almost $40 billion. Developers have tested the merge and then tested it some more. Nonetheless, be prepared for unexpected bugs when it goes live.
A large majority of Ethereum holders are excited about the merge. However, some ETH miners — whose equipment could become obsolete — want to hold on to the old way of working. Switching to a proof-of-stake model will mean Ethereum miners need to find other uses for their mining rigs.
As a result, some Ethereum miners are pushing for what's called a "hard fork." A fork is a split in the blockchain. Ethereum as we know it was actually the result of a fork back in 2016 when a disagreement split the Ethereum community. Ethereum Classic (ETC) continued the existing blockchain and Ethereum forked onto a new chain. Indeed, one way for miners to continue to utilize their equipment could be using it to mine Ethereum Classic, as it's not moving from proof-of-work.
Invest for the long term
Here at The Ascent, we advocate long-term investing rather than short-term trading. It's extremely difficult to time the market and profit from short-term price movements. Attempting to do so can also lead investors to make emotional decisions and buy or sell based on fear. In contrast, investors who take a long-term approach and buy assets they plan to hold for five, 10, or even 20 years usually come out ahead.
In the case of Ethereum, the merge is almost certain to cause short-term price volatility. But the real question is: How do you think Ethereum is likely to perform in the coming decade? Can it hold its position as the leading smart contract crypto? If it takes until 2024 to reduce gas fees and congestion, will competitors take more market share? Or will Ethereum's reputation and leadership team be enough to keep projects using its ecosystem?
As with any crypto investment, it's important to do your own research and only invest money you can afford to lose. There are no hard and fast answers to the questions above, but they're important considerations. Ethereum has a lot going for it, not least its leader Vitalik Buterin and the strong community of developers. Even if Ethereum's competitors take some of its market share, it could still remain a key player. But there's a lot we don't know about how this industry will evolve, and newcomers could still topple this smart contract giant.