Despite being decades into the digital revolution, most of our official records remain stuck in a paper-based format hardly different from what our grandparents used. Even our current digital documentation system is a mess, ensuring that our most important official records are hard to keep track of, a hassle to access, and terribly insecure. NFTs, or non-fungible tokens, are the ideal means by which to revolutionize record keeping, offering us the opportunity to experience an easier, less expensive, and more secure way to store and document important records and identification.
Granted, when many in the general public hear about NFTs, they think of them as little more than campy "Bored Apes," or "Cowboy Trump" artwork. However, the reality is that with their unique properties NFTs are the ideal digital format by which we can document and store our most important information. This new technology can replace the need for more traditional forms of documentation while making them more accessible and secure than ever before.
We've known since the 9/11 Commission issued its report that we are in need of better standards for our identification. The current system for documenting and verifying important personal and professional information is technologically outdated and prone to fraud, be it from terrorists trying to enter the country illegally or scammers opening credit cards in the names of others. Moreover, these documents are usually still physical pieces of paper that can be easily lost or stolen, often requiring weeks or months to replace them. They also rely on a centralized system of record-keeping that can be inefficient and prone to errors.
It is little wonder then that so many liberals and conservatives alike have objected to the Real ID system as it is currently structured. Real ID, as it currently stands, relies on technology that builds on all of these problems instead of fixing them. With the implementation of these standards delayed yet again, until at least mid-2025, we still have time to do better.
NFTs offer us a better solution to the problems that plague traditional identification by providing an easily accessible way to represent official records, all while being remarkably resistant to tampering and fraud. Further, unlike traditional documents that have their information stored in a centralized database that is vulnerable to hacks and breaches, NFTs have their information stored on the blockchain and can only be accessed and updated by the individual who owns them. The result is a system that inherently allows for maximum privacy and security, as only the individual owner of the information has full control over it.
NFTs have the potential to do much more than just replace physical identification, they can also streamline and automate many of the processes that currently rely on manual verification. Imagine a world where all legal documents, such as contracts, car titles, and deeds, are represented as NFTs. This would make it exceptionally easy to authenticate a document and transfer ownership, eliminating the practical need for intermediaries such as lawyers or notaries who currently fill this role.
Despite being a new technology, there are already several examples of NFTs being used for documentation and verification. Romania is in the process of developing a system to use NFTs as a replacement for current methods of government documentation in an effort to reduce bureaucracy. Implementation of this new standard isn't science fiction, it's a readily deployable technology that has proven itself as a superior alternative to the arcane record keeping procedures of yesteryear.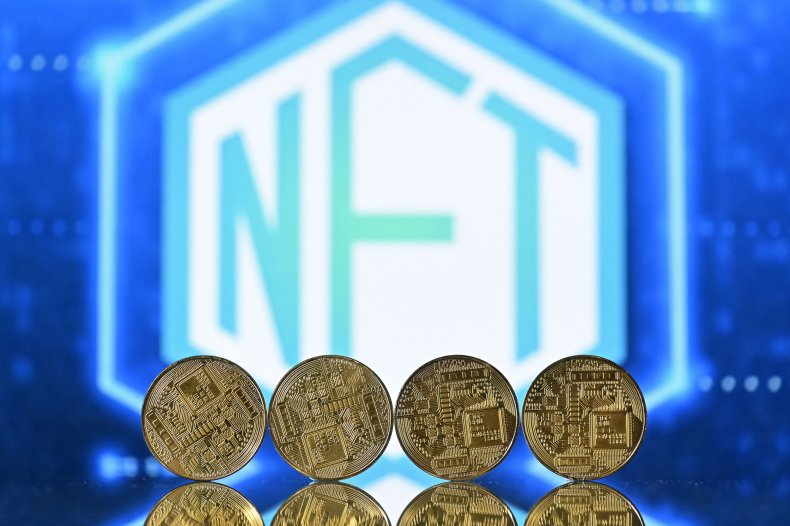 NFTs also have the potential to revolutionize the way we document and store some of our most important personal records, like birth, marriage, and death certificates. Currently, these documents are all scattered across various governing institutions, often across multiple states, making them unduly difficult to access and verify. Were they converted to a NFT managed system, it would not only make it easier for individuals to access their own personal information, but it would also make it easier for organizations to verify the authenticity of an individual's documents. Security and privacy are obtainable with NFTs in a way they will never be if we continue to rely on the system Real ID pursues.
Another potential application of NFTs is in the realm of education. Currently, many educational institutions still rely on physical transcripts and degrees to verify the authenticity of a student's educational history and often charge to send these documents to any outside entity via snail mail. NFTs could be used to replace this outdated system, making it easy to verify a student's educational history and streamline the process of applying to college, graduate school, or getting a job.
NFTs are an innovative technology that has the potential to revolutionize our current documentation system. It is time for us to embrace this new technology and make the transition from paper-based documentation to a more secure and efficient digital system that empowers individuals, not bureaucrats and middlemen.
Nicholas Creel is an assistant professor of business law at Georgia College and State University.
Gavin Incrocci is an undergraduate student at Georgia College and State University who is studying cryptocurrency and cyber-law under professor Creel.
The views expressed in this article are the writers' own.