Dogecoin was launched in December 2013 at a modest and lucrative price of $0.00055978. However, the meme-coin failed to spike in price and experienced extreme dips that led it to add an extra zero in 2014 and 2015.
In May 2015, DOGE added a new zero in the indices, making early investors sit on heaps of losses. During the same period, DOGE reached its all-time low of $0.00008690 in May 2015 as it displayed bearish sentiments.
Also Read: 5 Interesting Facts About Dogecoin You Never Knew
Nonetheless, the meme coins' fortunes changed thereafter and gradually began rising in price, attracting new investors. DOGE gained prominence through memes and jokes on social media that gradually made it to delete many zeroes until 2021.
Moreover, if you had invested $1,000 during its all-time low of $0.00008690, you would be financially better off today.
Dogecoin: How Many Millions Would You Make If Invested During Its All-Time Low?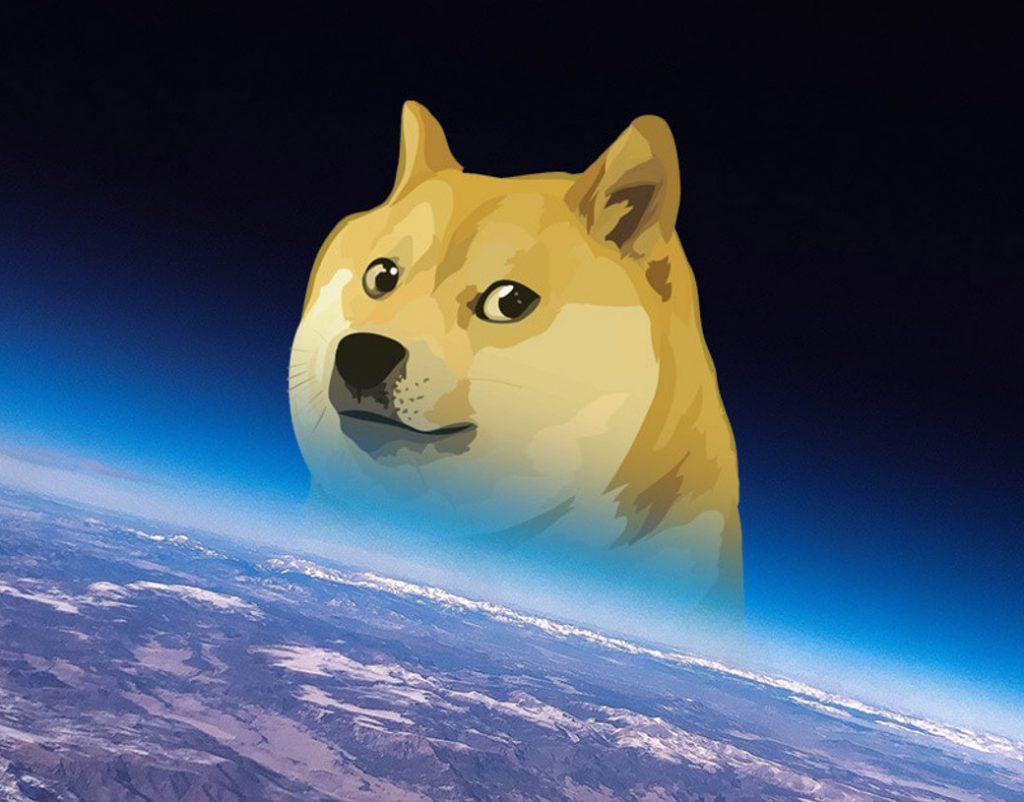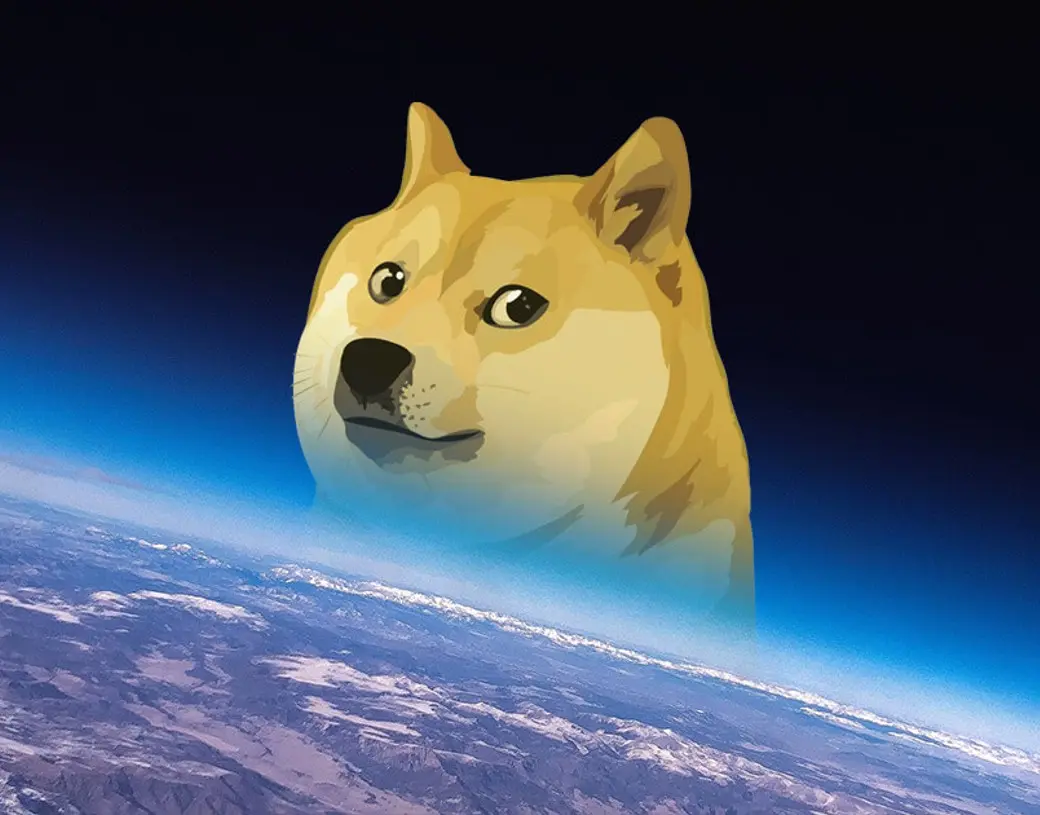 If you had invested $1,000 during Dogecoin's all-time low of $0.00008690, you would have accumulated 11.5 million DOGE tokens.
The same 11.5 million coins would have fetched you $1,035,074 — $1.03 million — today when DOGE is at $0.09. That's a phenomenal spike of 103,396% in less than eight years of the investment.
Also Read: Who Owns the Highest Number of Dogecoins?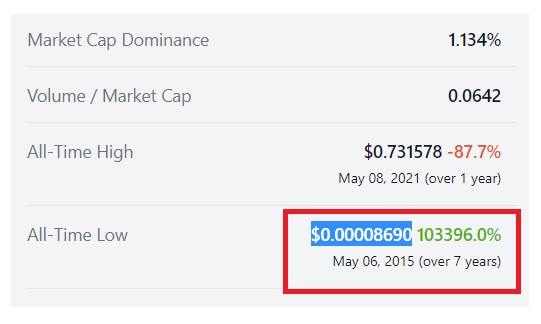 However, if you had sold it at its all-time high of $0.73 in May 2021, you would have made $8.4 million.
DOGE has made several average investors into millionaires after it breached the $0.01 mark in mid-2021. Those who entered the meme coin after the 1 cent mark, hoping to turn into millionaires, are now left disappointed.
The boat to richness seems to have sailed, and DOGE's hype is now fizzling out. Investors are on the hunt for the next cryptocurrency that could turn $1,000 into $1 million in a short period.
Also Read: How Realistically Can Dogecoin Reach $1 Before 2025?
At press time, DOGE was trading at $0.09 and is up 0.9% in the 24 hours day trade. It is down 87.7% from its all-time high of $0.73, which it reached in May 2021.